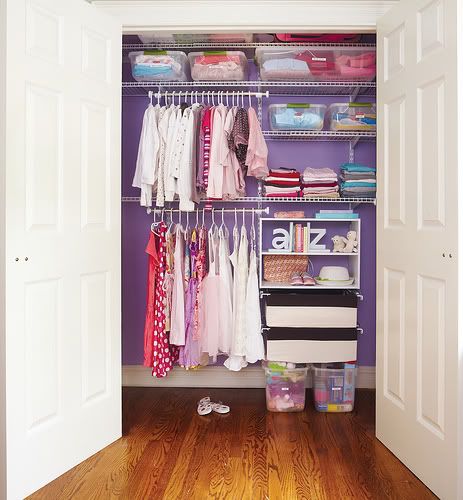 Here's a statement that a lot of women can relate to: You have a closet full of clothes but have nothing to wear. It could because of rapid weight losses/gains, outdated styles, or you're simply not in the mood to wear anything in your closet. Either way, having nothing to wear is a common dilemma for women. And if you're on a budget, going on a shopping spree every time you have "nothing to wear" is clearly out of the question.  Thankfully, a new startup has found a way for women to get rid of the pre-loved clothes in their closets, while finding great clothing and apparel deals at the same time.
Introducing 99dresses.com, a website that gives women "access to an infinite closet of free fashion." Simply upload photos of your unwanted (but quality) clothes in to the 99dresses database, and sell them to other girls.
There's a virtual currency in the infinite closet called "buttons" and you can use them purchase clothes. When someone buys a dress that you uploaded, you'll have the buttons credited to your 99dresses account. If you don't have enough buttons to purchase the items that you want, you can buy buttons for a dollar each.
Selling Items
Before snapping photos of the clothes that you wish to sell, make sure that your items are in good condition. Think of it this way: If you'd be embarrassed to lend it to your friends, then it probably doesn't belong in the infinite closet. When you do take pictures of your clothes, hang the items or take a photo with someone wearing them so that users can clearly see the details of the clothes. Don't worry about the background; the 99dresses staff will remove the background before adding it to the store.
When uploading an item, you'll be asked to provide some details, including the brand, size, color, and retail price of the item. 99dresses will suggest a price in buttons based on the above-mentioned details, but you can always manually set the price if you don't agree with the suggestion.
When a girl purchases an item that you're selling, 99dresses will give you the address to mail it to, and once it's posted, you'll get the buttons credited to your account. Take note that the seller is in charge of postage fees when mailing them to the buyer.
Buying Items
You can buy clothes using the buttons that you have in your account. Simply head to the shop, select a fabulous item, and click "Buy it now". You'll have to provide your address to be given to the seller, and once you receive your shipment, you'll be asked to leave feedback and rate the seller as well as the clothes.
Of course, when buying clothing online, there's always the possibility that the actual items are not in the size or condition that you expected them to be. If you receive an item that is in poor condition, touch base with the seller and the staff at 99dresses to sort out the situation and hopefully get the buttons back into your account. According to 99dresses, on the event that you receive an item that doesn't fit, you can simply "re-list the dress in the Infinite Closet in a click to sell on to another girl who will enjoy it. Hopefully it will fit her better and you can spend the buttons on something new!"
Image credit: Rubbermaid Products on Flicrk