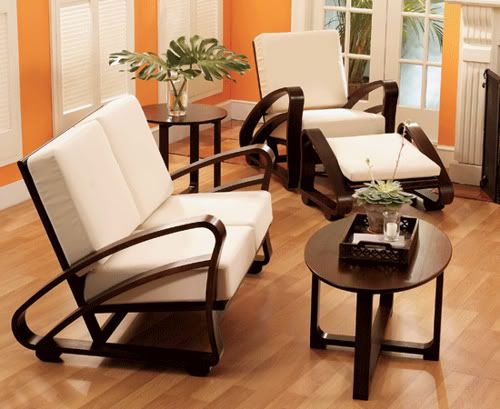 Giving your home a makeover can be a fun project for you and the family. Cooking up ways to spice up the house and change things up a bit can really get your creative juices flowing. The living room is actually a great place to start, because it's an area in your home that the whole family can enjoy.
And don't worry too much about the cost. Contrary to popular belief, you can actually re-decorate your home (or at least a room in your house) even when you're on a budget. As long as you know what you want, and you know where to look, finding high-quality yet cheap home furnishings is absolutely doable.
Check out a few of our tips below:
Do measurements ahead of time – Getting the things and furnishings that you want starts with actually knowing what you want and what you can get. Measure the dimensions of your living room to see which types of couches will fit. Be sure to leave some leg room and extra space for family activities such as playing video games or having some friends over.
Be sure to take down all the necessary measurements and take those numbers with you when shopping. Having your living room's measurements at hand will help keep you focused so that you won't waste time looking at things that aren't right for your home.
Check out IKEA – This Swedish company is known for providing quality products at low prices. If you don't mind assembling furniture yourself, be sure to check out their wide selection.  IKEA is perfect for practical families that want to make the most out of their buck. Most of the things that they sell are light and easy to move and are ideal for those living in apartments or people who are just starting out.
Go to warehouse stores – Sam's Club, Costco, and other warehouse stores aren't just great for buying items in bulk; they also offer affordable furniture. They even have ready-made living room sets that could just be the perfect fit for your home. Warehouse stores may not be your first instinct when you're furniture shopping, but they're definitely worth checking out.
Find sales in your neighborhood – Can't find what you're looking for in IKEA or Costco? Then swing by your local furniture store and see if they have a sale going on. Furniture shops regularly slash prices to make way for new ones. Also keep an eye out for deals that offer financing at 0% for a certain amount of time. Just be sure to pay it off by the given deadline, as the post-promotion interest rate could kill your budget.
Sign up for Daily Deals – Think daily deal sites are just for restaurants and spas? Think again. More and more businesses are embracing the models of daily deals, and the furniture industry is no exception. Bloomspot.com is a great daily deal site that occasionally puts out promos for furniture stores. These types of deals may not come as often as deals for food and entertainment, but it wouldn't hurt to check them out anyway.