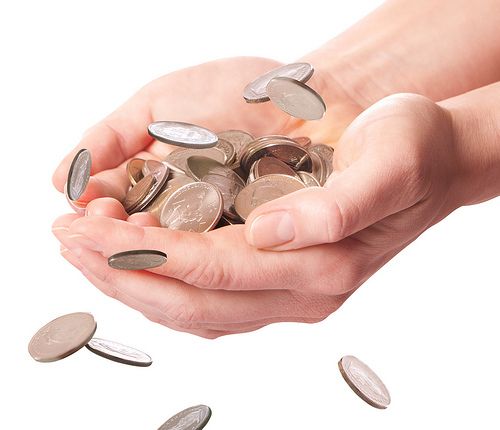 Have trouble getting started on planning your financial future? You may follow the easy steps listed below to get rid of your excess credit debt and start saving money:
Jot down all the sources of income each month. Ensure that you take the figure after taxes.
Make a note of all the monthly static bills. These bills almost always occur on the same day. Static bills include house payments, insurance, phone bills, school and car loan payments, and such. Dining out, grocery bills, apparels shopping, and such are not regarded as static bills.
Now subtract the total of the static bills from the income. This is the real income available for daily expenses.
Take out all your credit cards and list them in the order of cards with the highest rates of interest. Before you begin saving money, the credit card debts need to be paid off. Begin with those having the highest interest rates and then go for the others. Once the debts are fully paid, keep only those with low interest rates. Use them in times of emergencies only. People who do not have credit card debts can directly begin the process of saving as discussed below.
During the time when you are paying off the credit card debts (it may last anywhere between 6 to 8 months), take steps to spend only on those items that are needed to survive. These are the things that are needed to keep you healthy and well-fed. Expenditure such as dining-out, new clothes, toys, games, etc. should be completely avoided.
Begin by paying the minimum amount for the card. If money is left over at the end of the month, then call the card company and ask them to take a payment for the principal. If you make a payment directly, then they may just use it as interest payment.
After all the debt has been paid off, you may begin saving money. Check out all the available options. You may go for a recurrent savings account where you need to deposit a specific amount every month. You may start with a small amount. Later, you may open another account with a bigger amount to be deposited every month.

Call your car loan company, mortgage company, and even the credit card company, and request them to lower the rate of interest. They may or may not do it. But it is always a good option to try.
Open up a savings account, if you do not already have one. Start depositing money in that account on a regular basis.

You have only begun saving now. Do not start splurging straightaway. It is best to wait for a few years and ensure that you have saved up sufficient money, before indulging yourself. You may however treat yourself and your family to a dinner at a fancy restaurant once or twice a month. Downgrade your cable package and avoid watching all the blockbusters on the big screen. Instead you may rent out the DVD as and when it becomes available and watch the movie in the comforts of your home, at a cheaper price. Also, look for other options where you can cut down or limit the spending.
Image credit: Tax Credits on Flickr