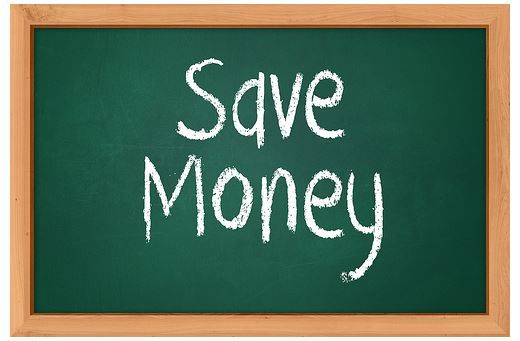 Running a small business takes a combination of practical planning, flexible strategies and a frugal touch. It's a juggling act, and you might already be good at it, but that budget can always use a trim. With a little forward thinking and a creative attitude, these five ideas can hold down expenses and ramp up profits.
1. Be practical about paper. Reducing the amount of paper that flies through the office holds down costs and clutter. Don't make dozens of copies of anything; scan that document and put it on your server for easy access. Move customers into the realm of electronic invoicing, and you'll save money on multi-copy forms and postage. Think about all the paperwork you're storing in boxes now, and imagine that multiplying over the next year. Giving up the paper chase saves money and space.
2. Get creative with branding. It's more than a logo and slogan; smart branding is an invaluable connection between you and your customers.  It convincing someone that your product or service is the only answer to a problem. Many business owners spend years and countless dollars attempting to build a foundation for this type of loyalty.
A collaboration with professionals from a branding company can help make this process easier and cheaper by translating what you offer into a marketing strategy that sets you apart from the competition. You can then leverage that partnership into cost-effective outreach plans that include community involvement and inexpensive promotions. Social media can also be incorporated into brand strategy for a small monetary investment to enhance your company's visibility. Learning to embrace innovative branding approaches can lead to saving thousands in traditional marketing dollars. 
3. Follow your frugal instincts. Everything costs less when you buy in bulk, so take serious stock of your supplies. Whatever needs replacing once a month is cheaper when you buy enough to last twice as long. From coffee cups to toner cartridges, you'll save time and money with several large orders throughout the year instead of weekly runs to the local store. Apply this same strategy to services that bundle cable, internet, fax and phone, and bulk up the savings on all your basics. 
4. Forward thinking saves future dollars. Your growing business may need more equipment and space, so consider the luxury of leasing. Office furniture, computers and copiers are all available for low monthly rates. What you don't own won't depreciate, and the lease payments are tax-deductible. Compare the cost of additional floor space with the monthly tab on a self-storage unit and then break down those shelves in the corners to free up expensive square footage for your leased equipment. That storage unit can easily become an affordable distribution center in the future.
5. Keep your negotiating muscles flexible. Frequently review agreements with the landscaper, cleaning services and even your freelancers. Some service contracts are binding, but when they're up for renewal, you can often broker a better deal. You're the customer, and that translates into economic clout. No one wants to lose your business, but they don't want to lose money either, so be realistic. Be friendly too, and consider an exchange of services or goods. The barter system is a great way to shave costs off services.
Running a small business is challenging, but holding down costs is easier when you think outside the budget box. From bartering for services to free listings on the Internet's digital yellow pages, turn your ideas into affordable strategies, and open new doors to future growth.
With small business owners in mind, J.L. Williams shares these helpful tips for saving money. Her research found that experienced, creative professionals at Brand Fever, a quality branding company, are on hand to help businesses make their mark.
Photo Credit: http://www.flickr.com/photos/86530412@N02/8225606758/