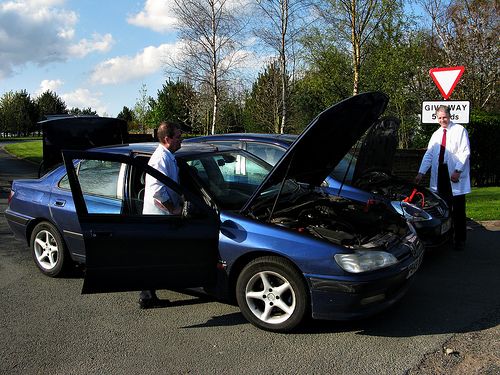 Saving money on your car insurance cover doesn't have to be difficult. Most people try to make this into a game with the insurer, but it's actually pretty simple to cut down your premiums. All you need to do is change your driving behavior a bit and make a few phone calls.
Change Your Excess
You've probably noticed that you have to pay a specific amount of money before the insurer kicks in and covers repairs. If you raise your excess as high as the insurer will allow, and don't file claims on small damages, you'll keep your premiums low.
Anything up to $500 isn't worth claiming with your insurer. Worse yet, if you do claim small amounts like this, it will likely only raise your insurance cover the next time your policy is up for renewal. By raising your excess to the maximum allowed, you will have to pay more out of pocket before the insurer pays for any damages.
However, your reward is lower premiums since the insurance company doesn't have to pay out as much in benefits. Insurers know that most claims are for smaller dollar amounts. Of course, there are plenty of cases when catastrophic damage happens, but "fender-benders" and small dents happen all the time – and these are very draining on an insurer's cash reserves.
If you pay for these out of your own pocket, you're actually saving yourself money over the long-term.
Don't Jump On The Renewal Notice
There is no loyalty in the insurance industry. When your insurer sends you the renewal notice, hold onto it, but don't take them up on their offer. All the big insurers chase new customers by offering a discount. So, you can use the renewal notice to negotiate a low rate with a new insurance company.
It seems odd that your current insurer wouldn't offer you a discount, but the insurance marketplace is incredibly competitive. Often times, you can pick up insurance at half the price you're paying right now, assuming your driving record is decent.
You could even try applying with your current insurance provider as a new customer – see how much the new premiums are. You might be surprised by how much your insurer is overcharging you.
Add A Driver
An experienced driver can lower your premiums substantially. Sometimes, an older person is the perfect addition to your policy – think about adding your parents. If you're young, they may have experience that you don't.
Insurance companies tend to look at this sort of thing similarly to how a credit card company looks at a co-signer. You have little experience. An older driver has more. Therefore, that person lends credibility to you by implication. A more experienced driver is willing to take on the risk of sharing a policy with you.
Because of this, the insurer assumes that you're a good risk. It's like the opposite of "guilty by association." You're "good by association."
Gillian Kearney is a personal finance consultant. She enjoys sharing her money saving tips and ideas through blogging. Visit the Monkey link to learn more.
Image credit: Phil and Pam on Flickr